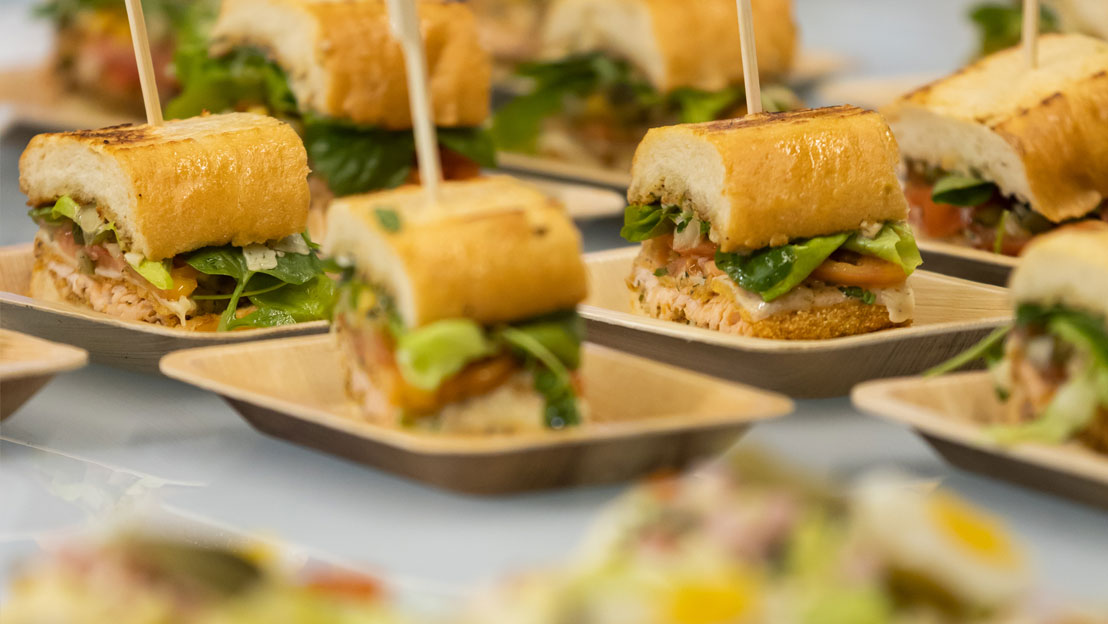 To honor 120 years of mobility innovation, Ford is celebrating in new and exciting ways. One of the most unique is a special anniversary tasting menu based on 1930s-era recipes. This tasty bit of Ford history is available this summer through July 21st at Ford Land properties throughout Southeast Michigan as a special experience for employees to enjoy.
"We're always focused on improving the workplace experience, and one of the ways to do that is through offering really good food," said Ford Senior Executive Chef Scott Simpson. "Not only is Ford trying to find new ways to fuel the industry, we're trying to find new ways to fuel the employees who are creating those vehicles."
Inspired by a 1930s-era Ford soybean cookbook, as well as the former Ford Times magazine, the special 120th anniversary menu will feature items like soups, cheesecakes, the iconic Maurice Salad, and one of Henry Ford's personal favorites: a delicious soybean chocolate chip cookie. The menu adds a unique element to Ford's 120th anniversary, by modernizing classic recipes and bringing to life some much appreciated culinary history.
And that's the goal: reviving the same excitement Henry Ford brought nearly a century ago. He was so impressed by the multifaceted uses of soybeans that he was willing to wear an entire outfit, made just from the beans. Not only were the soybeans versatile enough for what he needed, it became his mission to continually expand his knowledge and experiences. In his eyes, soybeans were protein rich, easy to grow and offered up many unique capabilities that extended beyond just the food. Before long he was serving dinner guests an all-soybean menu that included soybean cheese-stuffed celery, apple pie topped with soybean sauce, soybean coffee, and soybean ice cream.
Thanks to Henry Ford's adventurous spirit, employees throughout Southeast Michigan are getting a taste of history with this time-honored culinary experience.