Atlanta Research & Innovation Center
SIZE
SQ. FT
24,392
TARGET DATE
October 2022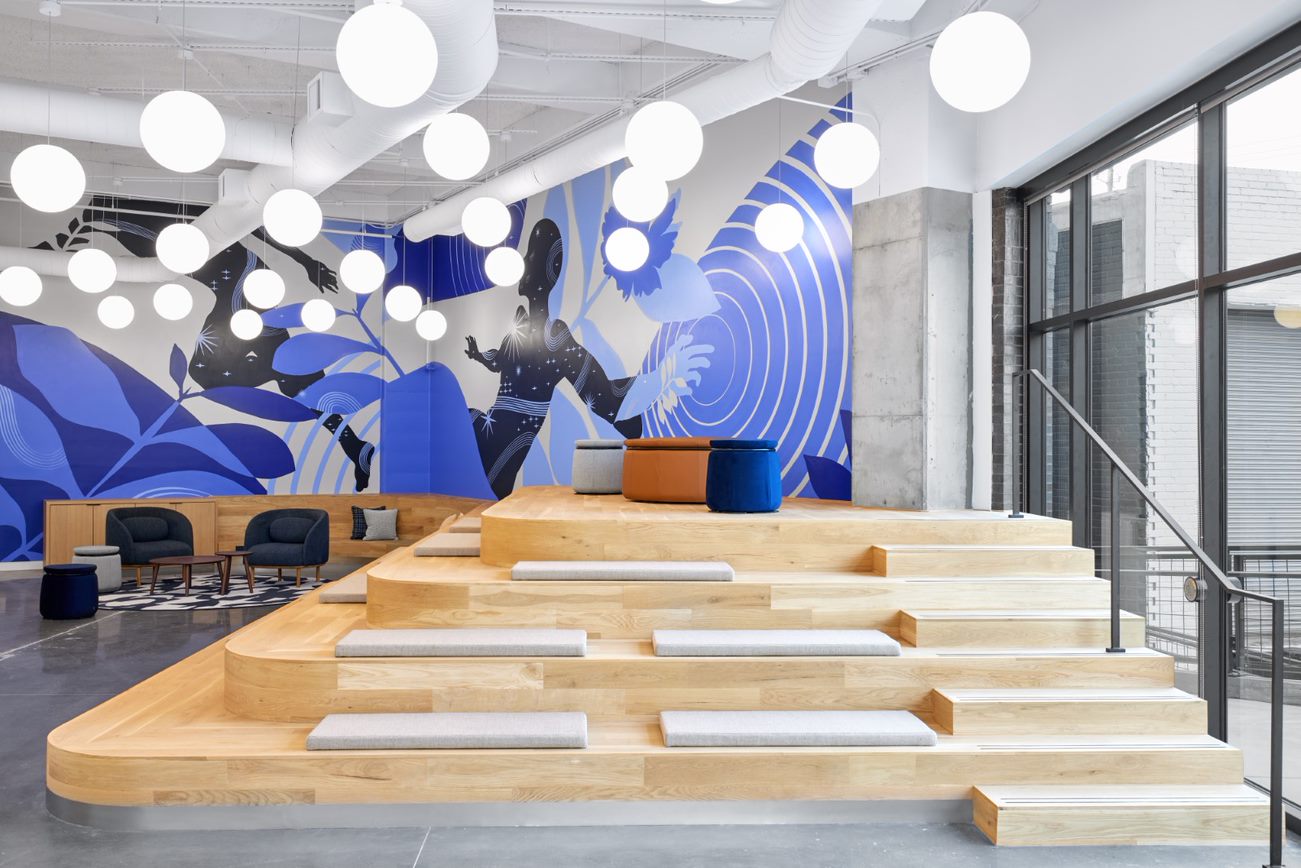 SIZE
SQ. FT
24,392
TARGET DATE
October 2022
Ford Motor Company's Atlanta Research and Innovation Center (FARIC) is a shining example of workplace design that advances human connection. Built with collaborative spaces, it's the perfect environment to attract and develop high-tech, high-demand talent and increase diversity representation in the field. FARIC is designed to inspire innovation and creativity as the company transforms digitally to lead a new era of automated, connected and electrified vehicles.
One of the most diverse tech talent markets in the U.S.  FARIC advances the company's digital transformation.
Supporting the most profound transformation in the company's history.
With a high demand for tech talent across industries, FARIC, and its forward workplace footprint, gives Ford the opportunity to create non-traditional career pathways to attract and develop the expertise needed to not only stay competitive but to be a driving force in the global goal to master mobility.  To attract the best and the brightest and bring greater diversity into the space, the 24,000-square-foot FARIC space is designed to surpass standard Americans with Disabilities Act (ADA) compliance with a thoughtful, accessible layout that supports inclusion, flexibility, collaboration, and innovation. Located within the new 8West development on Atlanta's Upper West Side, it joins Tel Aviv and Palo Alto as centers dedicated to pioneering the future of transportation. The new Atlanta location places Ford in one of the most diverse tech talent markets in the U.S. and enables the company to develop a pipeline of software experts with a variety of backgrounds.