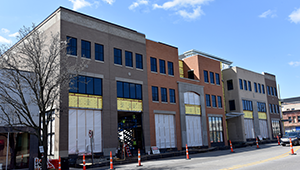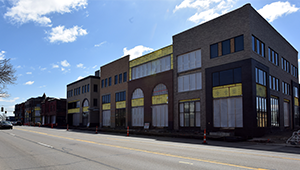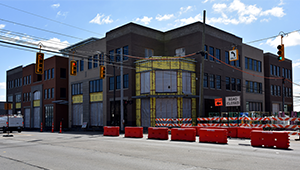 The Wagner Place Development is scheduled to open late summer. The new urban office space in downtown West Dearborn is designed to foster collaboration and walkability during the workday for 600 Ford GDI&A employees. The GDI&A team is working to transform the customer experience, enabling new mobility products and services and helping Ford operate more efficiently.
The 150,000-square-foot development will be Leadership in Energy and Environmental Design-certified (LEED), and will be resource-efficient with water and energy conservation features. Wagner Place will have first-floor retail and restaurants, two floors of workspace and a rooftop terrace. Wagner Place is located within walking distance of Ford's product development campus.
Wagner Place also includes green space allowing for placemaking opportunities through programmed events with partners such as the DDA and city of Dearborn.  Furthermore, West Village Drive behind Wagner Place will undergo streetscaping improvements in 2018 to make way for a "festival street," where residents can enjoy fairs, food truck rallies, and other events.
"Wagner Place represents the ongoing evolution of not only our west downtown, but the entire city," says Mayor John B. O'Reilly, Jr. "We're excited to welcome new businesses and our Ford Motor Company partners to west Dearborn, and look forward to the development bringing hundreds of employees to the area, new customers and a renewed energy to our community."