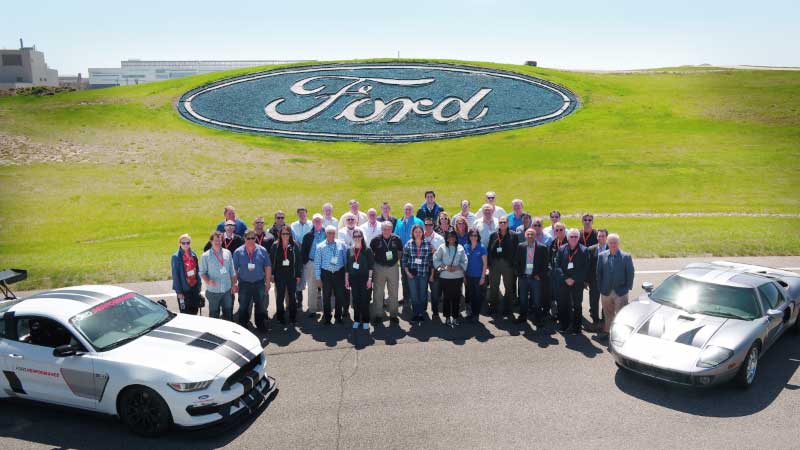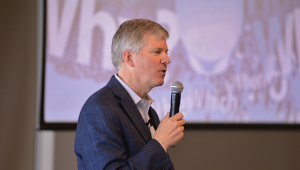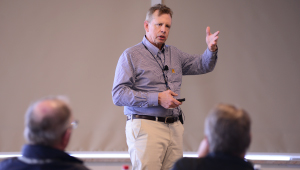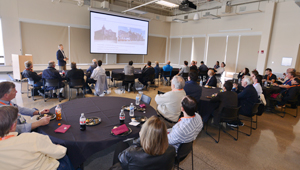 May 1, 2018 – Ford Land recently participated in Urban Land Institute's (ULI) Spring National Conference held in downtown Detroit. A record breaking 4000 industry experts in real estate attended the three day conference, May 1- 3.
The conference included breakout sessions based at Cobo Center discussing such topics as emerging real estate trends, best practices in land development, repurposing surplus property, neighborhood developments and public private partnerships. The heart of the event were tours set around the city for attendees to experience the transformation.
Ford Land sponsored a tour that included an inside look at the making of America's most iconic truck, the F-150, at the Ford Rouge Factory. Attendees witnessed trucks assembled in the lean and flexible manufacturing plant experienced a multisensory film experience celebrating the past, present and future of American manufacturing and viewed the plants sustainable living roof.
The attendees then enjoyed an exclusive behind-the-scenes experience at Ford's vehicle testing facility, the Dearborn Development Center. Attendees got behind the wheel and drove some of Ford's latest products on various track surfaces, steering and handling course and the speed-testing course.
Speaking at the tour event were Doug Van Noord, Ford Land, Director – Sales, Leasing & Development and Dave Payne, Ford, Manager – Vehicle Development Operations